Back-to-School Special | 5 New Limited Edition Snack Bags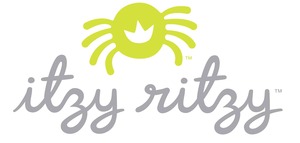 Back-To-School Special
Back-to-school means high demand for Snack Happened™ Reusable Snack Bags! Make sure you are stocked up for the shopping rush by ordering now with this special:
- $300 - $999 = Free Shipping
- $1000+ = Free Shipping and 5% OFF
*Minimum order amounts listed apply. Promotions valid on new orders only and cannot be applied to previous orders or combined with other offers. Offer valid on in-stock items only and must be for immediate shipment. Canadian accounts, please contact for Canadian specials. Offer valid on orders placed between July 15, 2012 and August 30, 2012.
New Limited Edition Snack Bags
Have you ordered the new Snack Bag styles? Hot for summer and back-to-school, Itzy Ritzy has 5 fresh prints available in Snack Happened and Snack Happened Mini sets that will keep your customers returning to your store to purchase the newest prints. All prints were chosen by our engaged and dedicated Facebook community, so these are sure to move quickly with your moms! But don't wait - these prints are available for a limited time only! Order now before they're gone!
Gift with Purchase Bonus for Your Customers:
Itzy Ritzy has partnered with Mabel's Labels, manufacturer of "cute n' tough" labels and tags (perfect for pairing with our Snack Bags!).
As if you needed another selling point for these awesome bags, we sweetened the deal by including an exclusive coupon zipped into the bags for
20% off coupon on
Mabel's Labels products!
For a current order form, please email
. Place your order via email:
, fax: 949.273.6495 or by calling 866.622.2295.
Itzy Ritzy
1665 Quincy Ave / Unit 179
Naperville, IL 60540
United States
Latest Buzz on Itzy Ritzy…