Free Freight on Orders $100 or more for Word Program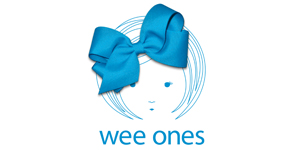 Expired:
June 14th, 2011 - June 24th, 2011
What is number one on your "to-do list" for your back-to-school selling season? Buy some hair accessories, maybe? For the past four years you have been buying up our customizable hair accessories in school colors with your teams' or school names written on them with great sales results. So, we have decided to offer you free freight on any word program orders totaling $100 or more from now until June 24th.
Deidra & Kiki word program free freight offer is good for all orders placed on or between June 9th and June 24th. This offer is not available on previously ordered merchandise or orders placed after June 24th. It applies to word program orders only and cannot be combined with any other order type. Call our customer service department at 1-800-258-9996 to order.
Wee Ones, LLC
13601 Lakefront Drive
Earth City, MO 63045
United States
Latest Buzz on Wee Ones, LLC…