Bibi
&

Mimi launch new designs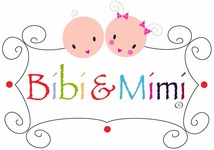 Bibi & Mimi, award-winning creator of baby accessories, gifts, footwear, legwear, apparel and diaper bags will launch new designs of baby socks, leg and arm warmers and shoes at the upcoming ABC Kids Expo.
Shoes: Super-soft, breathable, sheep leather upper, suede bottom, padded inserts with unique styling and great keepsake bags with handle. Perfect choice for parents seeking a comfortable, stylish shoe that's soft enough for developing feet. Over 30 designs to choose from. Shoes fit an approximate age range of new born to 2 years. MSRP $26.00
Socks: Award-winning, sets of six socks in an adorable gift box with ribbon handle, sets of three in clear gift box with ribbon bow or individuals. More than 17 sets or 30 individual designs to chose from. Also 7 different designs 3 pack are available. All cotton blends, fits most 0-12 months babies. Set of six pairs MSRP $19.00, set of three pairs MSRP $14.99 and singles MSRP $3.99
Leg & Arm Warmers:Bibi & Mimi leg and arm accessories are unisex and could be worn under skirts, dresses, pants, bodysuits and diapers by infants and on the arm by tweens, teens and adults. Our standard size is 13 inch (33cm) long and 3.5 inch (9cm) wide.Enables quick and easy diaper changes, protects legs and knees from harsh surfaces while learning to crawl and walk, makes potty training and EC's an easy process, warms legs and arms year-round, provides sun protection, spices-up dance class, costumes or any funky outfit, bridges gaps when pants ride up in a sling or carrier, helps socks on, awesome for both boys and girls. MSRP $9.99
Tights:Bibi & Mimi tights with sparkly Babyjane design, adorable color combinated stripes or yummy cherries are a finishing touch to a cute outfit. Keep your baby's legs warm and dress up their outfit with these fun tights. MSRP $11.99
One-piece outfit: Super soft, combed cotton, lap neck for easy dressing, awesome illustrations with humorous and cute designs. Packaged in an adorable keepsake bag with a ribbon handle. No gift-wrapping needed. 24 designs to choose from. Available in sizes from newborn to 18 months. MSRP $16.99.
Diaper Bags: Bibi & Mimi's "All-I need" is the ultimate diaper bag for parents on the go. Contemporary style that is sleek and sophisticated. Multi-task and organize with multitude of pockets for diapers, wipes, pacifier, toys, sippy cups, cell phone, bottles, wallet, keys, food, ipod and more. Journey of motherhood shouldn't be any less fabulous. MSRP $78.
Bibi & Mimi
4751 33rd Street / Suite 3-6
Long Island City, NY 11101
United States
Latest Buzz on Bibi & Mimi…