Child to Cherish Carries New Crosses to Atlanta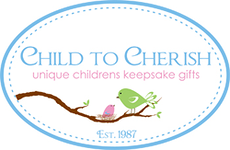 Although it was reported that overall attendance for the July 2010 Atlanta event was down 30 to 40% compared to the AmerciasMart event last year, Child to Cherish experienced a good showing for its new product selection. Designer Patrice Lowe reports, "Our new ceramic crosses were a big hit, as were our big polka-dotted piggy banks." Other top-sellers from the gift collection included Baby's First Bible with cover and the Tooth Fairy Pillows.
New 2010 Product Catalog Available Now!
Child to Cherish has also published a bigger and better product catalog with all its new and traditional favorites. To request an e-edition or printed catalog, contact Child to Cherish.
Child to Cherish
720 Challenger St / P.O. Box 533
Brea, CA 92821
United States
Latest Buzz on Child to Cherish…