Bumkins Diaper Bag Sets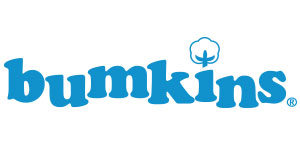 Expired:
October 27th, 2010 - November 30th, 2010
Come on over to Bumkins.com and check out the great pricing on our diaper bag sets.
Available in our pink paisley print, these sets include:
Deluxe or Grande Diaper Bag
Lunch Box
Snack Box
Sleek and modern, Bumkins sophisticated Deluxe Diaper Bag remains stylish and wearable long after the days of toting diapers are over. With a total of nine pockets, adjustable straps and waterproof fabric, this practical bag is the ultimate choice for lasting, fashionable quality.
Want to register to become a Bumkins reseller? (https://www.bumkins.com/index.php?dispatch=profiles.add&wapp=1).
Order online at bumkins.com or call Stephanie direct at (480) 481-3618 ext:106
Bumkins
5454 E. Washington St. #2
Phoenix, AZ 85034
United States