Bumkins and Club MomMe - Great Products, Great Events, Great Partnership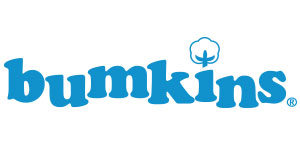 Bumkins brings their fun products to Club MomMe's happening social events
After meeting Rachel Burns Pitzel, founding "MomMe" at ABC in October 2012, Bumkins Marketing Coordinator, Maytal Kowalski knew that a partnership between the two only made sense. Both Club MomMe and Bumkins strive to go beyond just providing a product or event, they also provide a valuable service to their customers.
Club MomMe is host to social, educational and wellness events for moms, expectant moms, dads and families. The goal of each Club MomMe event is designed to help transition "me" into a MomMe (or Daddy), even if you don't yet feel like one! Being a new or expectant mom can be overwhelming - how do you find the right products for baby, have the time to research every stroller on the market, while also managing to workout, eat well and look good? Club MomMe strives to help with this while you will meet new momMes-to-be along the way, making the experience that much more enjoyable and helping you transition to becoming a momMe together.
Bumkins has been in the industry for over 25 years, with humble beginnings in cloth diapering, as the originator of the All in One cloth diaper. Since then Bumkins has expanded into everything from bibs, splat mats and dish-ware to reusable snack/wet bags, apparel, stroller blankets and so much more. Bumkins began as an alternative to disposable diapers and to make parents' lives easier and now, over two decades later, continues to strive to make parents lives easier.
Bumkins has been an event sponsor for Club MomMe's Traveling Tots event in November, and Club MomMe's Holiday Party in december, contributing bibs and gift baskets. By introducing Club MomMe participants and members to Bumkins products, Bumkins hopes to make the transition from "me" to "MomMe" just a bit easier! Bumkins continue to work with Club MomMe in 2013 and hopes to make some new fans… and friends.
Bumkins
5454 E. Washington St. #2
Phoenix, AZ 85034
United States