2012 Spring Conference
&

Tradeshow Hotel Information

&

Pre-Show Stats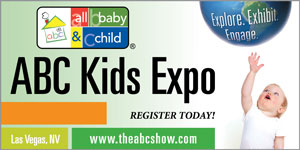 Get Ready for the Biggest ABC Spring Conference & Tradeshow Ever!
It's going to be a full house at this year's conference in Las Vegas, with pre-show retailer attendance up 48% and hotel booking numbers going through the roof.
If members of your team haven't registered yet, there's no time to waste. Use this link to register now. http://allbabyandchildsec.com/register.asp
We know you are going to enjoy this year's lineup of powerful speakers, the poolside welcome networking event, our "Beer & Bowling" networking event, and the trade show featuring 125 exhibitors in over 185 booths showing their latest products and offering exclusive deals for independent specialty retailers attending the show.
URGENT NOTICE REGARDING HOTEL RESERVATIONS
We are now past our room block cut-off date, plus we have booked more than 150 rooms above our projections.
Our host hotel, The South Point Hotel, Casino & Spa. has agreed to allow us to continue taking discount reservations through our website only.
This is for an unspecified amount of time, so please book your rooms as soon as possible. The weeknight rate is still $50 per night; however, the weekend rate is now $99. This is a huge discount over the hotel's standard rate.
Use this link to make your hotel arrangements today. http://allbabyandchildsec.com/travel.asp
See you in Las Vegas!
All Baby & Child, Inc. is a non-profit public benefit corporation and a partnership of juvenile products manufacturers and independent specialty store retailers organized for the purpose of promoting the children's products industry.
The All Baby & Child Spring Educational Conference and ABC Kids Expo are private trade events for the juvenile products industry and are not open to the general public.
All Baby & Child, Inc. (ABC Kids Expo)
PO Box 780847
San Antonio, TX 78278
United States
Latest Buzz on All Baby & Child, Inc. (ABC Kids Expo)…