Garden Critters Crawl for Spring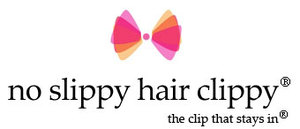 Jayla Garden Critters Collection includes a snail hair accessory. You can be sure that this item is one-of-a-kind.
This pink garden snail clip priced at $9.95 is part of our Jayla Garden Critters collection, which also includes a butterfly (in shocking pink) and a dragonfly (in brown and pink).
Isn't it the cutest little thing? Check out the googly eyes too! We all know how attracted little kids are to anything that moves.
With the soft colors, cute face and knitted swirly shell detail, I'm certain this will earn a rightful place in your daughter's growing snail collection.
No Slippy Hair Clippy, Inc.
801 Alamo Drive
Vacaville, CA 95688
United States
Latest Buzz on No Slippy Hair Clippy, Inc.…