Discount hotel reservations now available for Playtime NY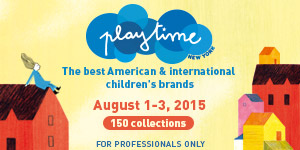 See you in NYC!
Attention all Attendees!
Playtime NY 2011 has partnered with Quikbook.com to provide you with discounted rates at some of our favorite NYC hotels.
Don't let your Playtime NY to-do list get any longer! Reserve your hotel room today to take advantage of the lowest rates available!
Click here to make your risk free hotel reservation
Quikbook.com excels in providing the unique housing experience that our Conference requires, but the key to our choosing Quikbook.com was their excellent record of top-notch customer service and flexible booking options. Here's what you can expect:
Lowest hotel rates available, plus no payment required at booking. Just look for Quikbook.com's Quikpick flag when making your reservations.
A handpicked selection of well-heeled boutique properties offered at deep discounts.
An easier, faster and more secure reservations website.
Instant confirmations at time of booking.
You can make, change or cancel your reservation 24 hours a day on their website or chat with one of their friendly and knowledgeable travel agents by calling (800) 789-9887 or (212) 779-7666 outside the U.S. Don't forget to mention you're calling from Playtime NY.
Featured Hotels:
60 Thompson
Soho Grand
The Mondrian Soho
Playtime New York
34 West 33rd Street / Suite 314
New York, NY 10001
United States
Latest Buzz on Playtime New York…